The Happiness Of Home Is Here
A Quiet, Safe Neighborhood With Big City Convenience
The Happiness Of Home Is Here
A Quiet, Safe Neighborhood With Big City Convenience
Preschool & Daycare serving Conway, SC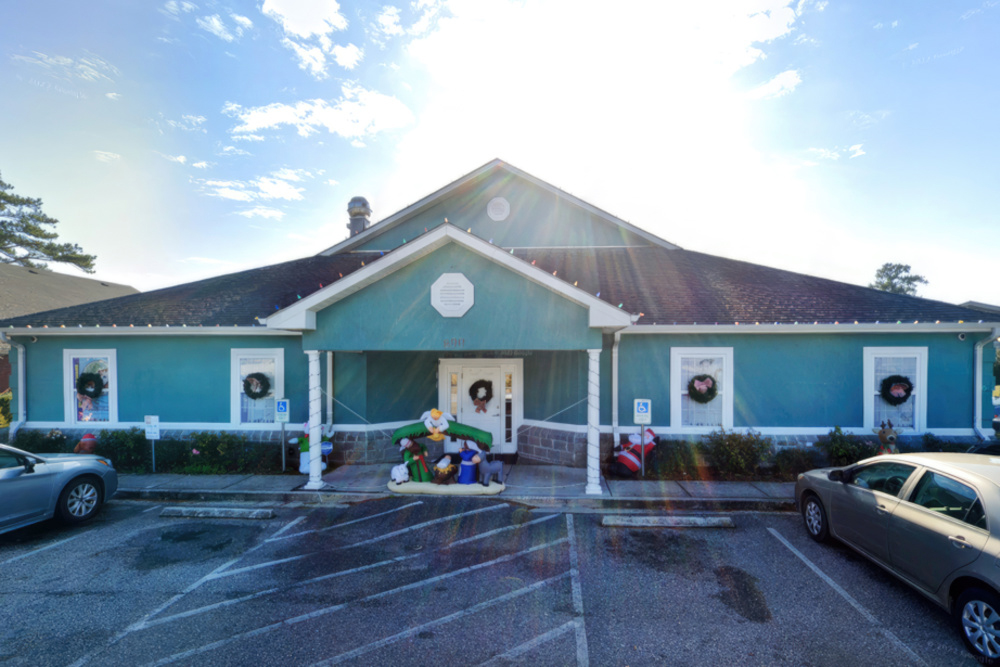 Easy Access For A Swift Commute
We're right on the corner of Singleton Ridge Rd. and Tolley Rd., in an easy-to-spot location so you can find us fast. A generous setback from the Rd., along with ample parking, make picking up and dropping off your child a breeze.
A Mostly Residential Neighborhood Near Dozens Of Health Providers
We're right next to a primary care provider, and minutes away from many more medical offices, making access to health care for the whole family convenient. Restaurants, grocery stores, and parks nearby add extra efficiency to your hectic day.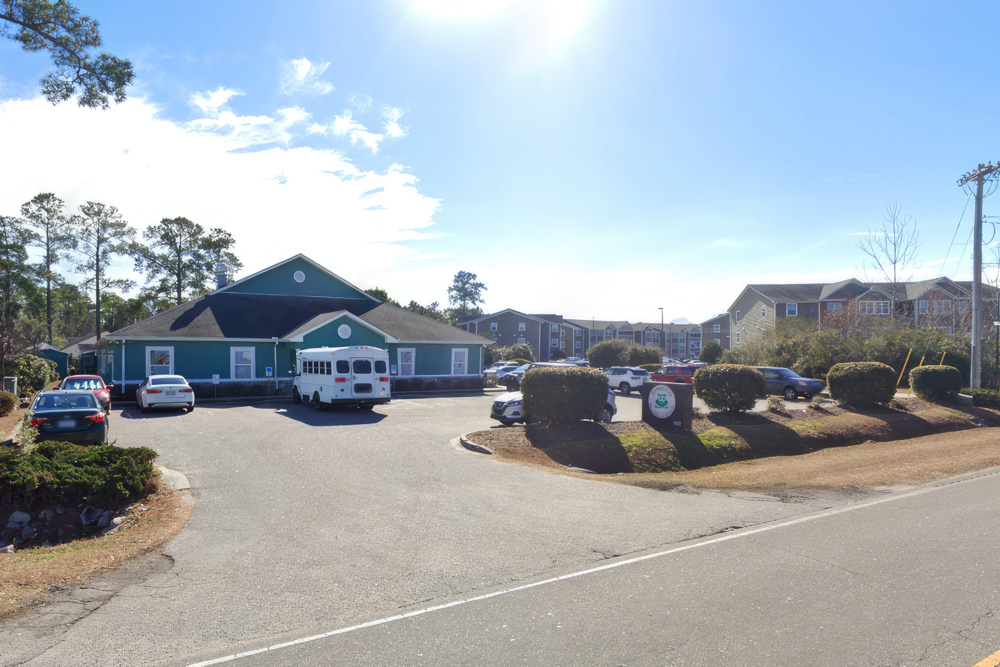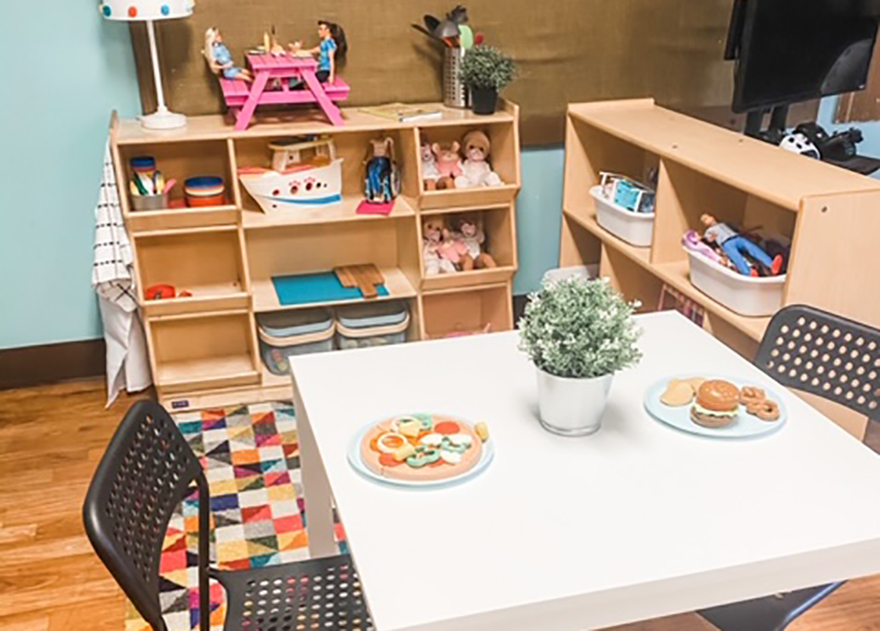 Our Cheerful Rooms Make Kids Feel Right At Home
Our large windows flood our classrooms with natural light, and our campus is dotted with leafy trees, making for serene window views and offering shade on hot, sunny days.
The Power Of Play Is Folded Into Every Day
Children love our varied, age-appropriate play structures, where they climb, jump and crawl, hang, and slide. A splash deck and basketball court offer loads of fun and covered patio areas offer shade on sunny days, making outdoor play something to look forward to.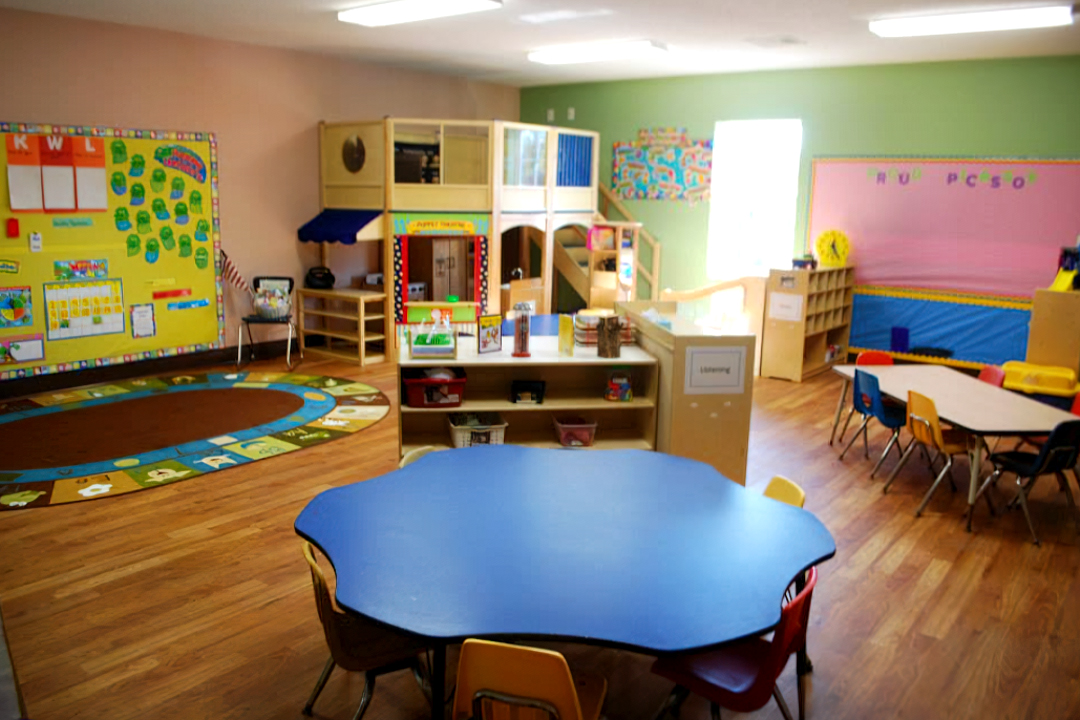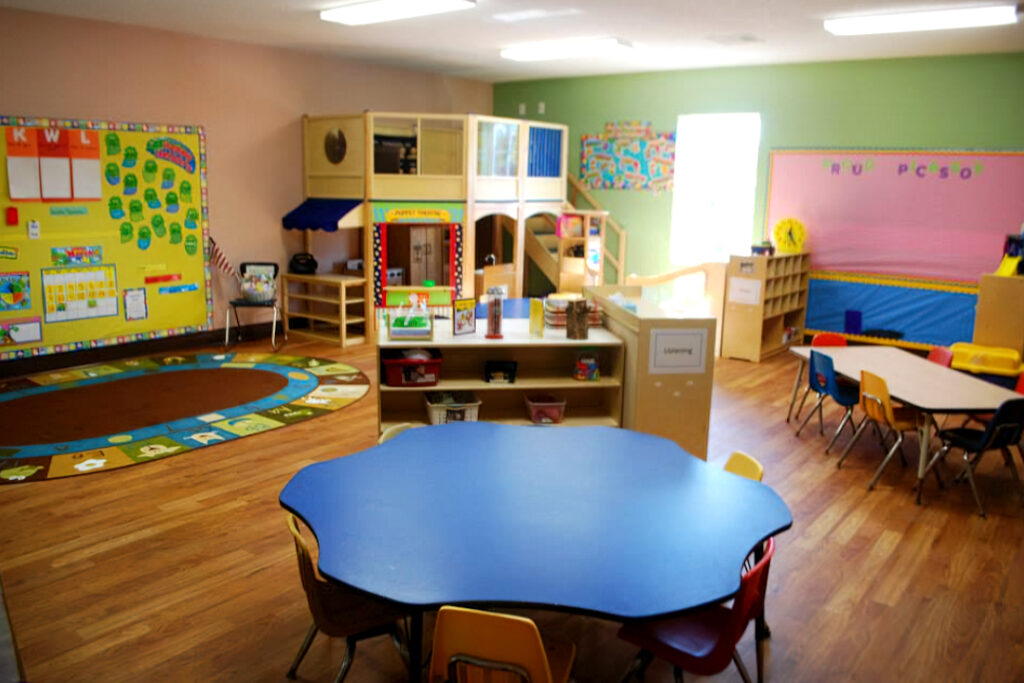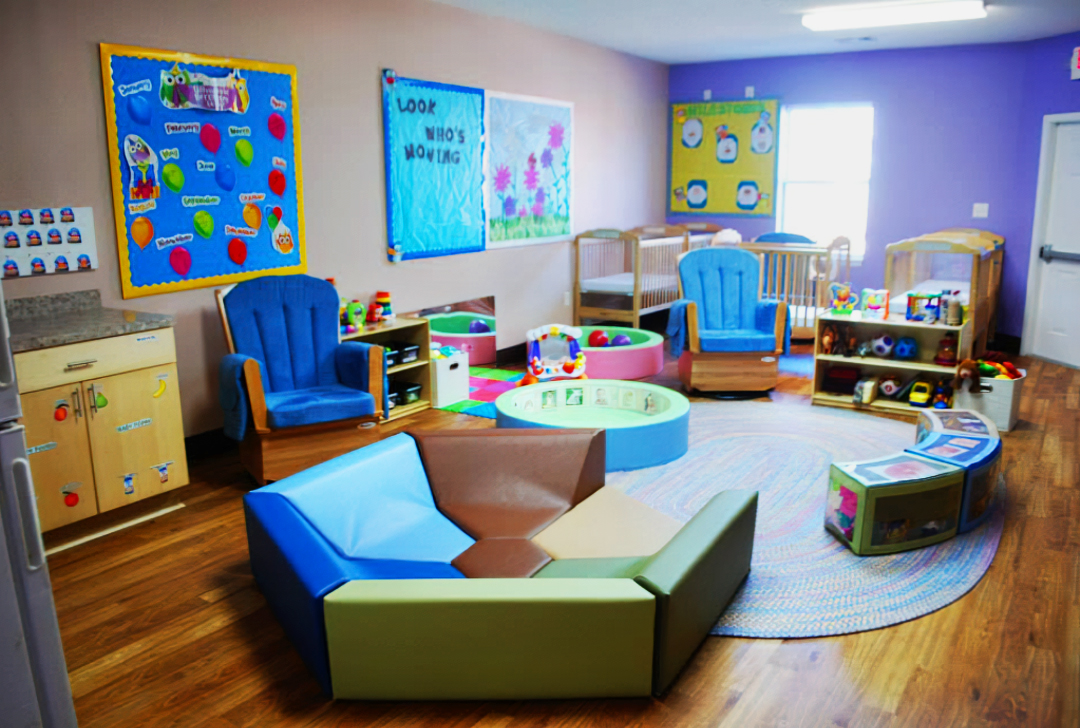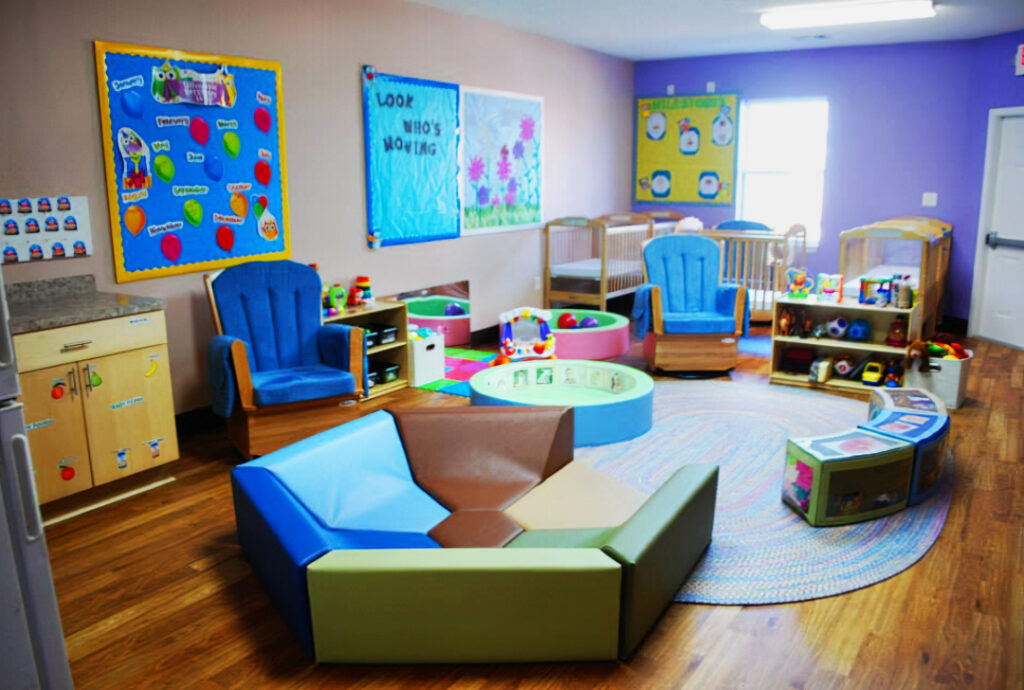 A Deep Clean Keeps Your Child Healthy
Our dedicated, on-site cleaning crew carefully wipe down and sanitize your child's play spaces, tools and toys daily, while commercial pros disinfect our campus nightly, keeping germs at bay and ensuring your child stays healthy.
Live Video Cameras For Peace Of Mind
Our rooms are outfitted with webcams and parents are welcome to tune in at their leisure from the convenience of their smartphone, so you can check in up to 10 times a day in real-time. Limited access entryways and fences are extra measures to keep your child safe.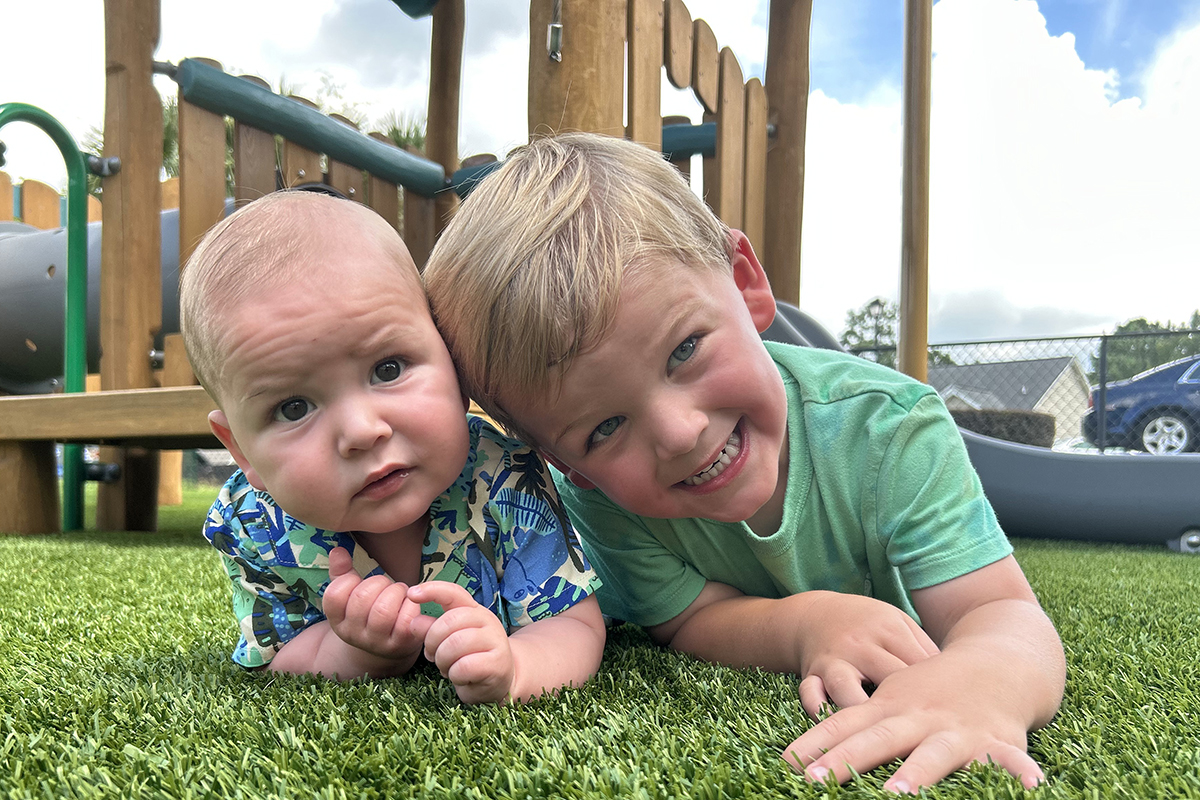 Continue The
Magic
& Tour Our Preschool!