Your Child Deserves the
Very Best Early Education
We Lead with Heart, and We Promise the Highest Level
of Care, Quality, and Expertise for Your Family's Needs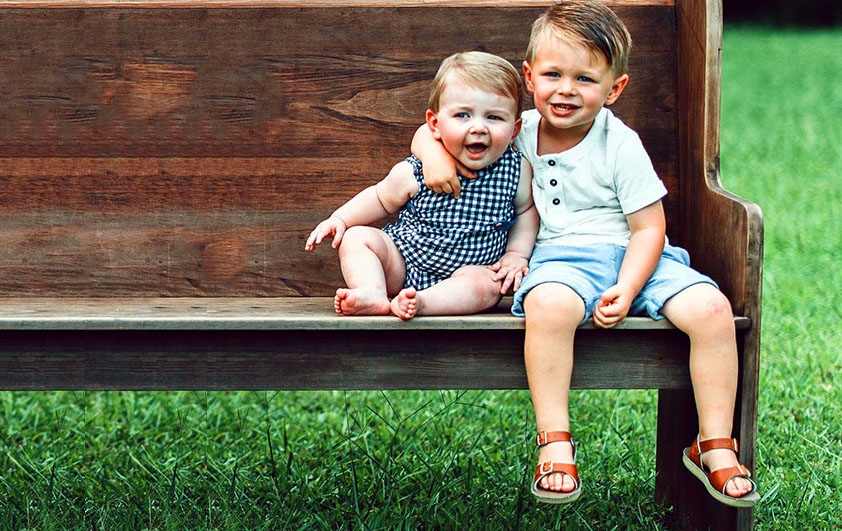 Your Child Deserves the
Very Best Early Education
We Lead with Heart, and We Promise the Highest Level of Care, Quality, and Expertise for Your Family's Needs
Preschool & Daycare Serving Conway & Myrtle Beach, SC

Voted As The Best By Parents Like You!
We're The Proud Recipients Of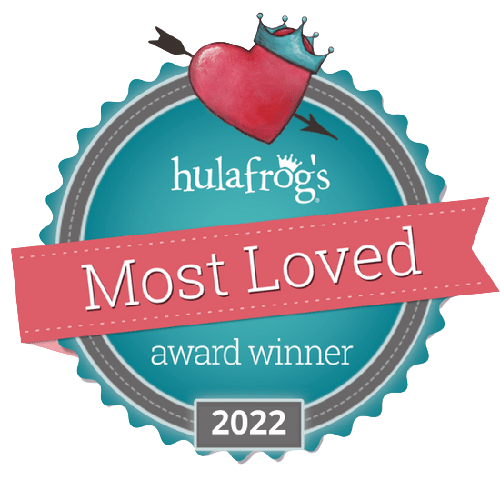 hulafrog's Most Loved Preschool Award Winner 2022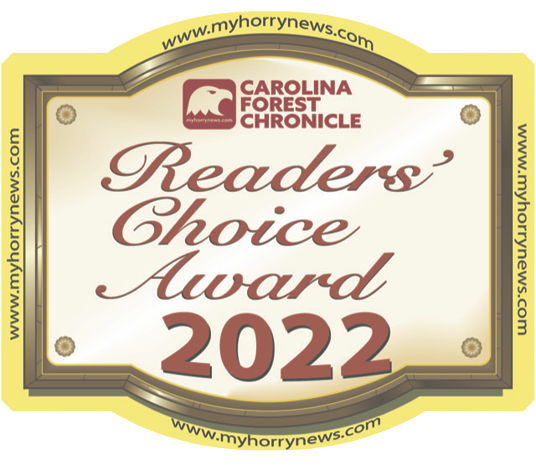 Carolina Forest Chronicle Reader's Choice Award 2022 Best Childcare Center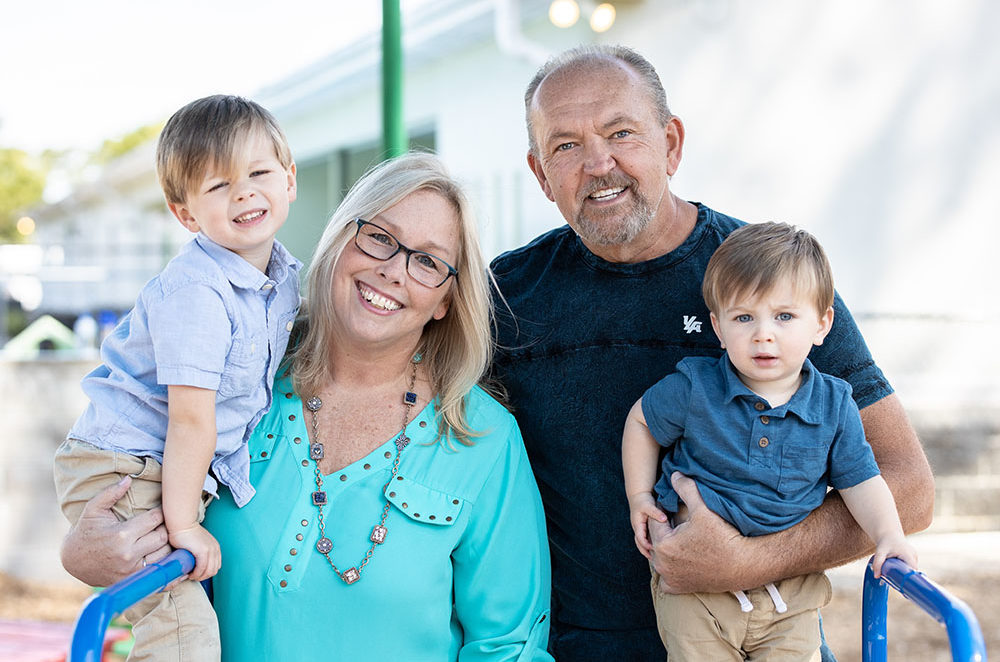 Family Owned with a
Passion for Serving Families
We are family owned and operated, with our directors having 60 years of combined experience in working with children of all ages. The caring teachers who guide your children are highly trained and receive twice as much professional development as the state requires.
Kindergarten Readiness And
a Faith-Based Approach
Kindergarten readiness is guaranteed thanks to innovative, combined programming through our Frog Street Curriculum
®
and STEAM programs. Our teachers excel at creating faith-based lesson plans that incorporate the specific milestones, goals, and interests of their students.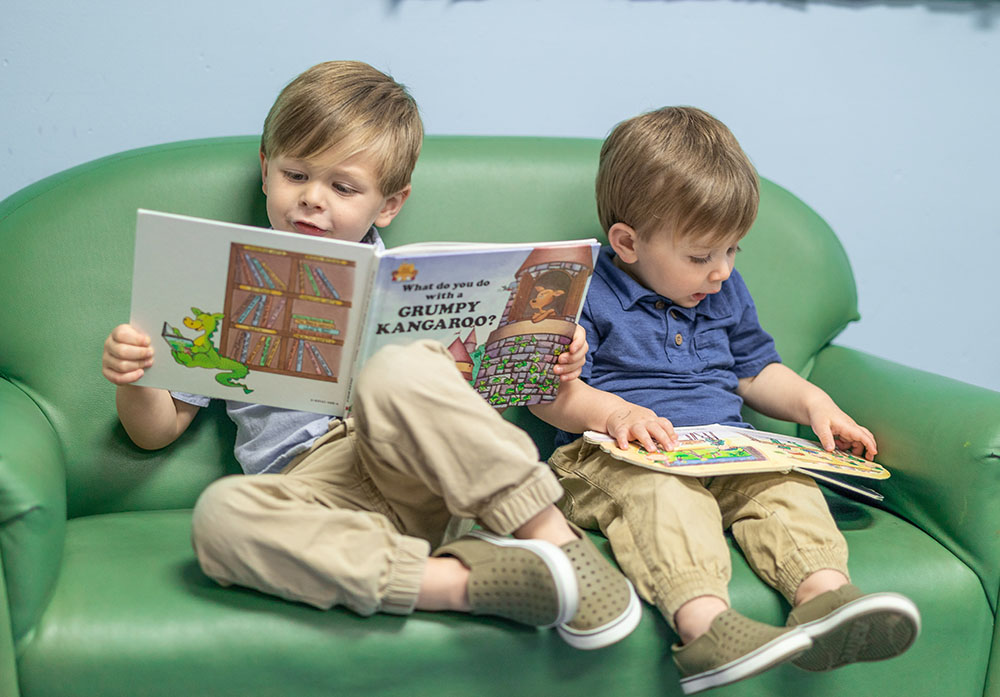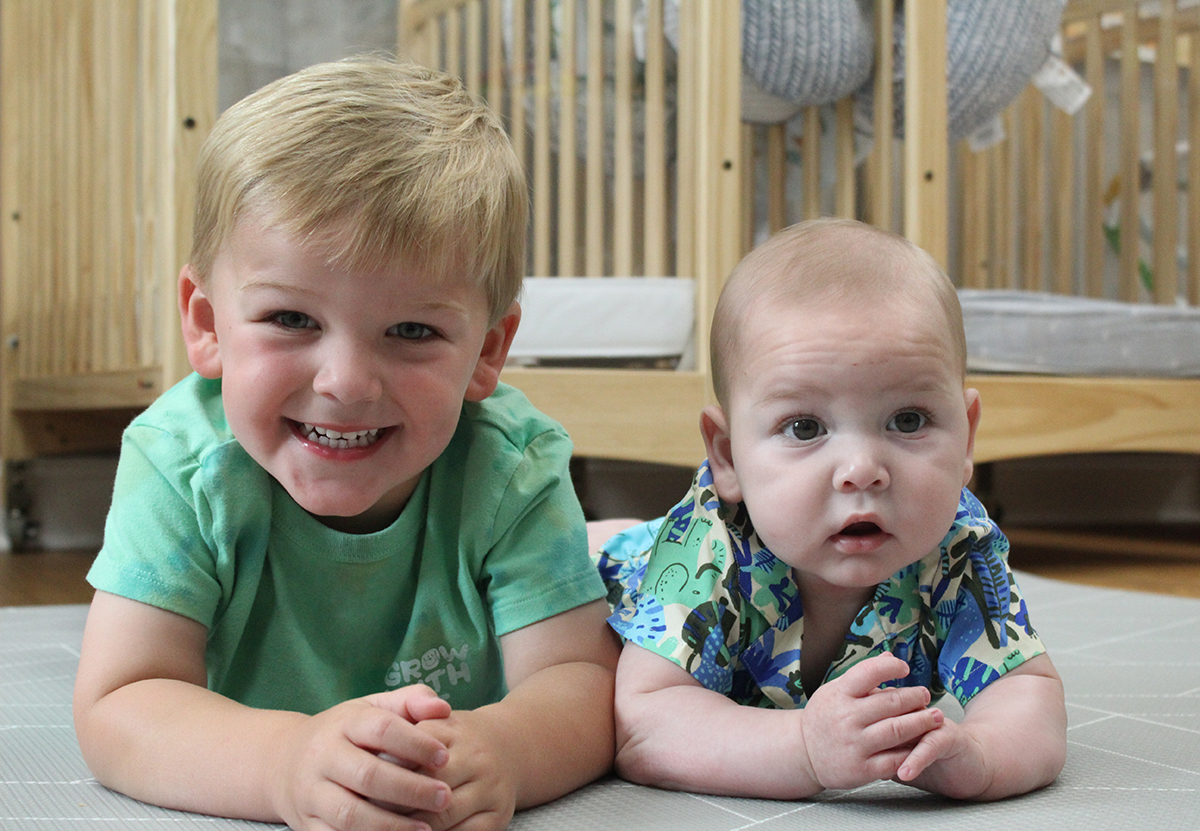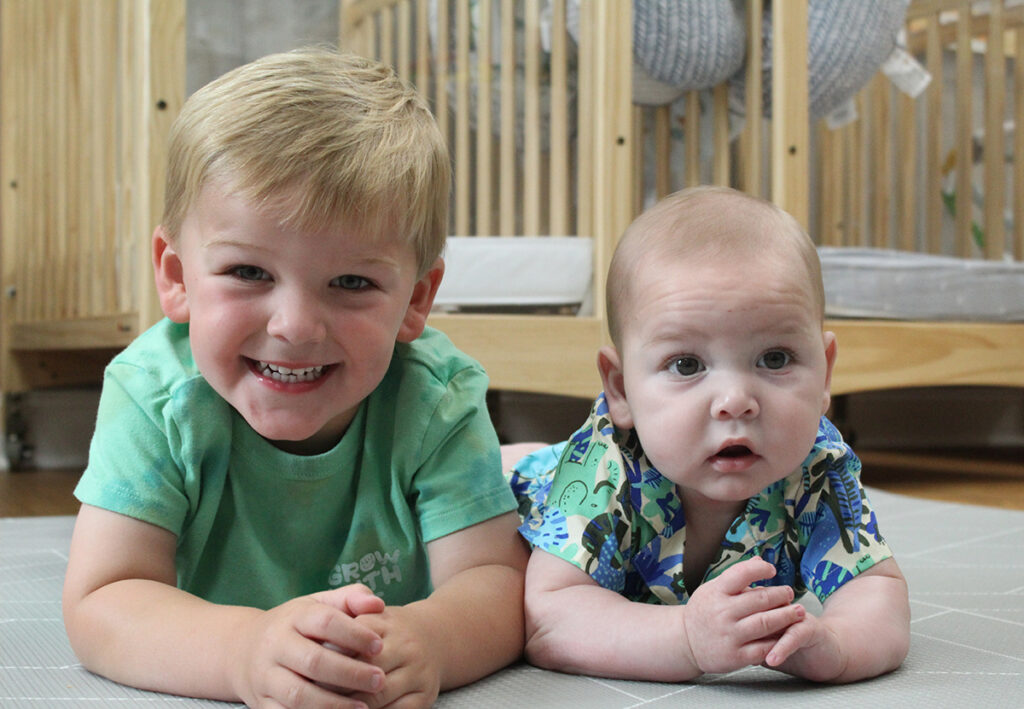 Secure Live Video Cams in Each Room and On Playgrounds, Bring Ultimate Peace of Mind
Thanks to our free live feed video streams, you can see what your child is doing, for 5-minute intervals up to 10 times a day! With one webcam in each room (and on playgrounds, too), you'll have a window to their fascinating world.
Advice and Guidance from the Local Child Care Experts
We are leaders in local and national child care practices, and our ownership team has received business awards such as "Owner of the Year" from the Child Care Success Academy, a nationally recognized mentorship program. We regularly share progressive insights, innovative ideas, and best practices with our parents to help support them. On-site speech and behavioral therapy for your little ones is also available.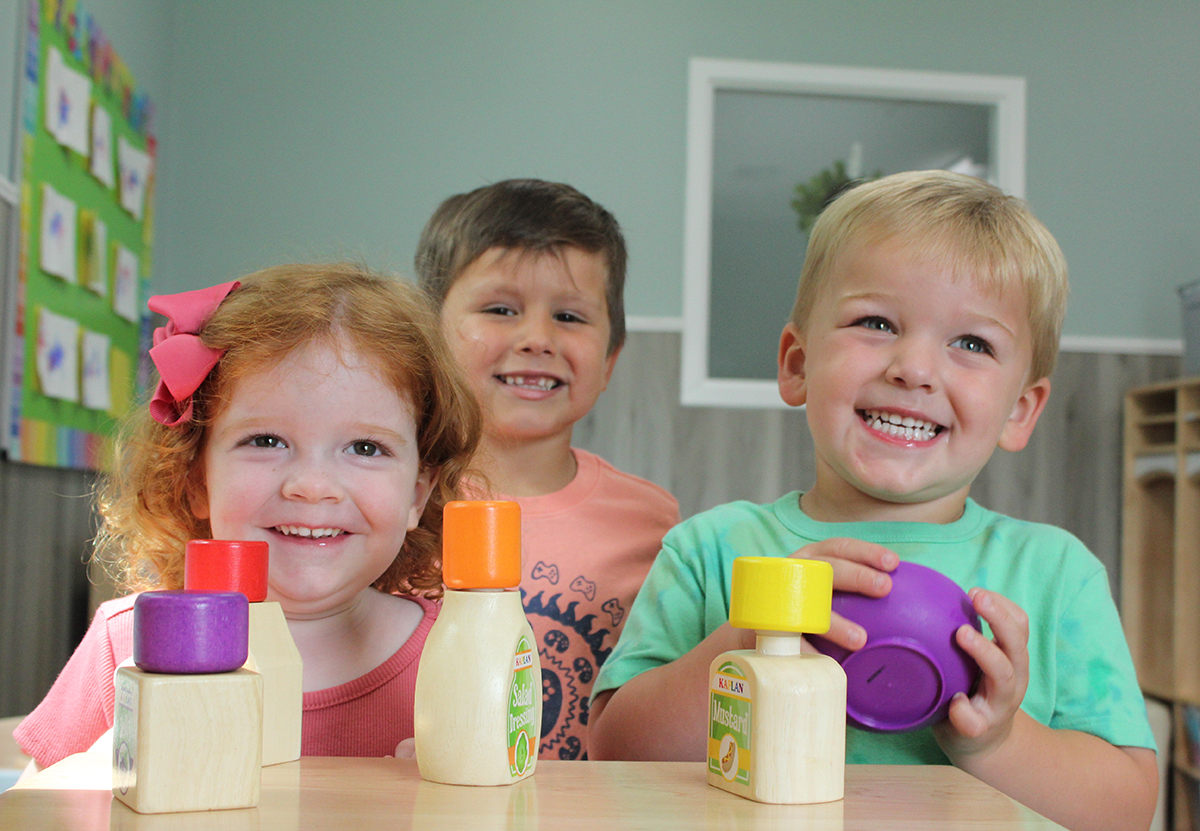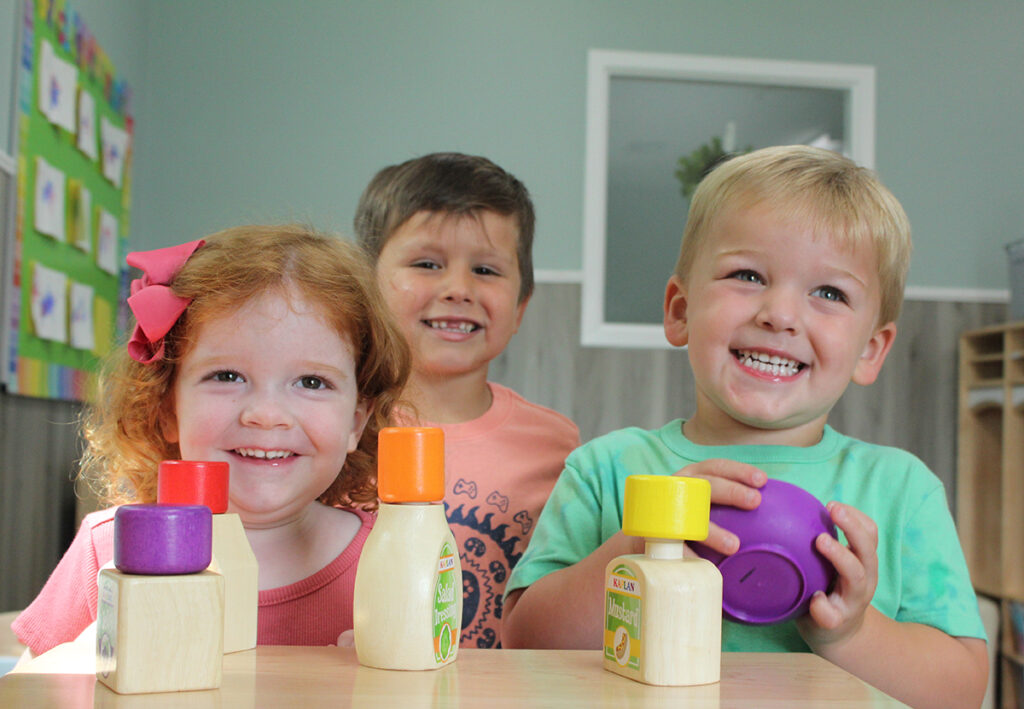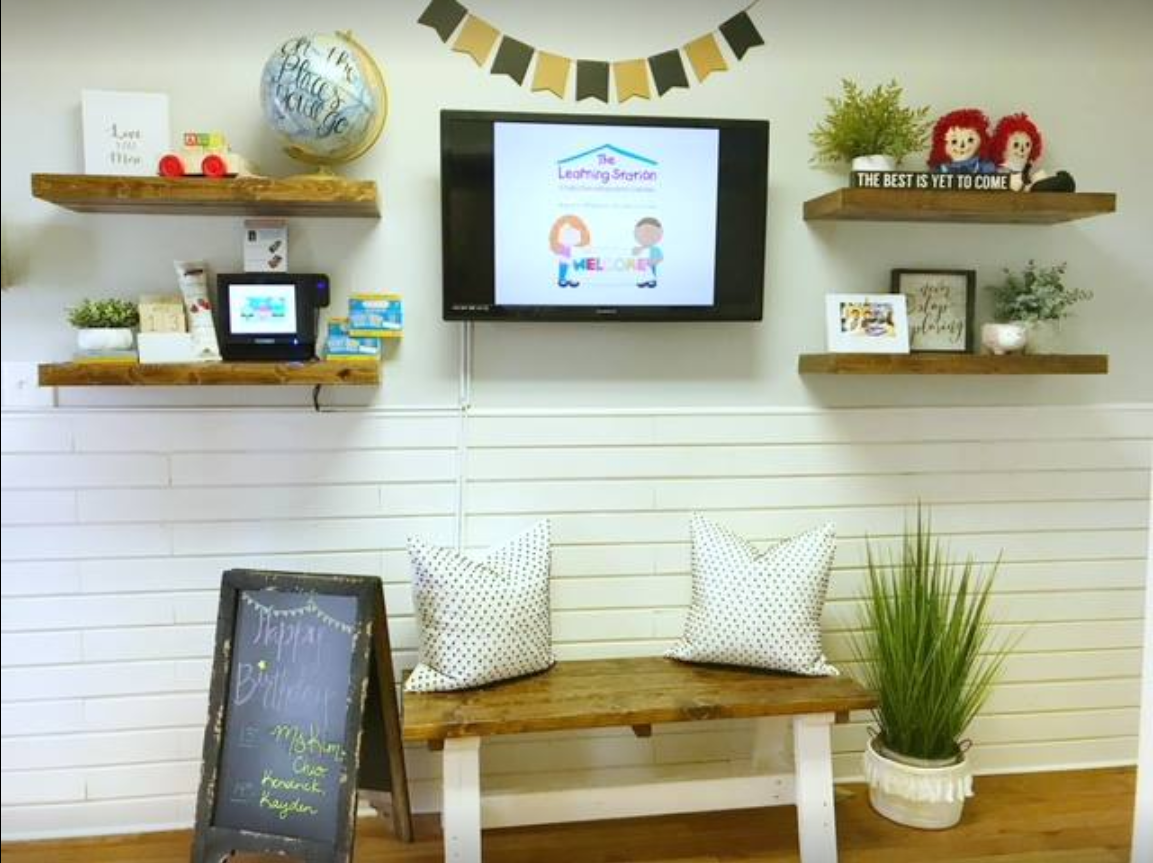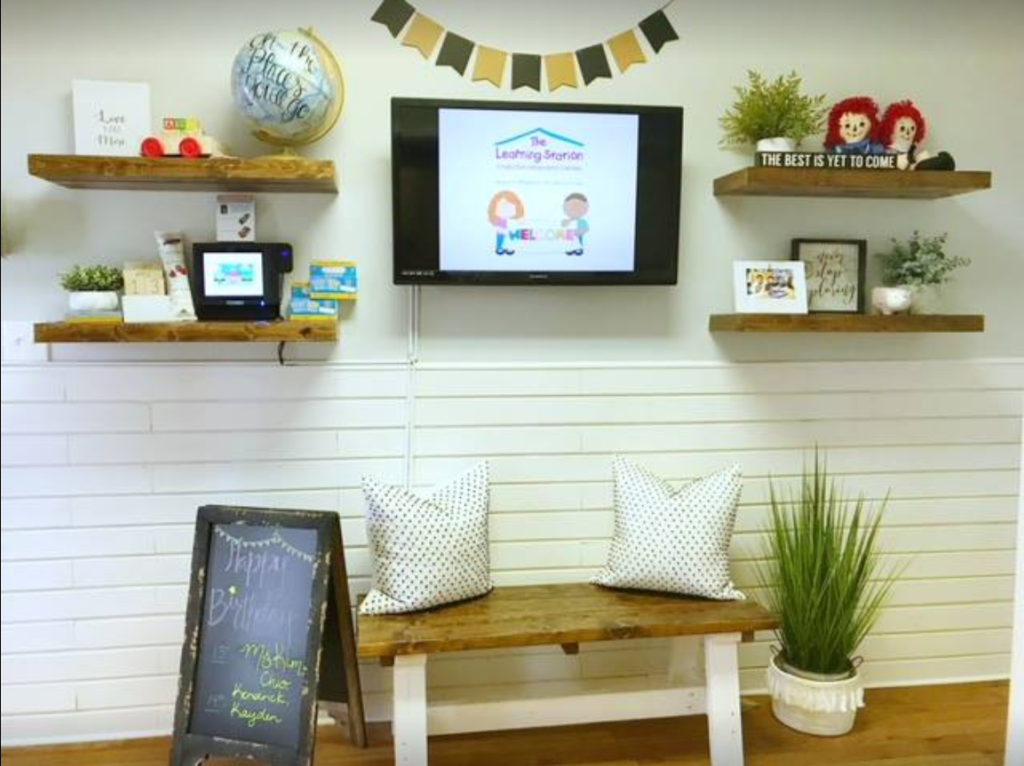 Sparkling Clean Facilities Thanks To An On-Site Housekeeping Team
Little learners can make big messes! Luckily our full-time housekeeping staff is always at the ready to tidy up as needed, as well as to deep clean floors and carpets every other week. We also feature state of the art health and safety procedures, to keep your little ones as safe as possible.
Proud Recipient of the Highest Quality Rating for Preschools
We were recently awarded the top score of BB by the ABC Quality Care Rating system. As the Learning Lab for Early Childhood students, future teachers come to us to see high-quality care in action!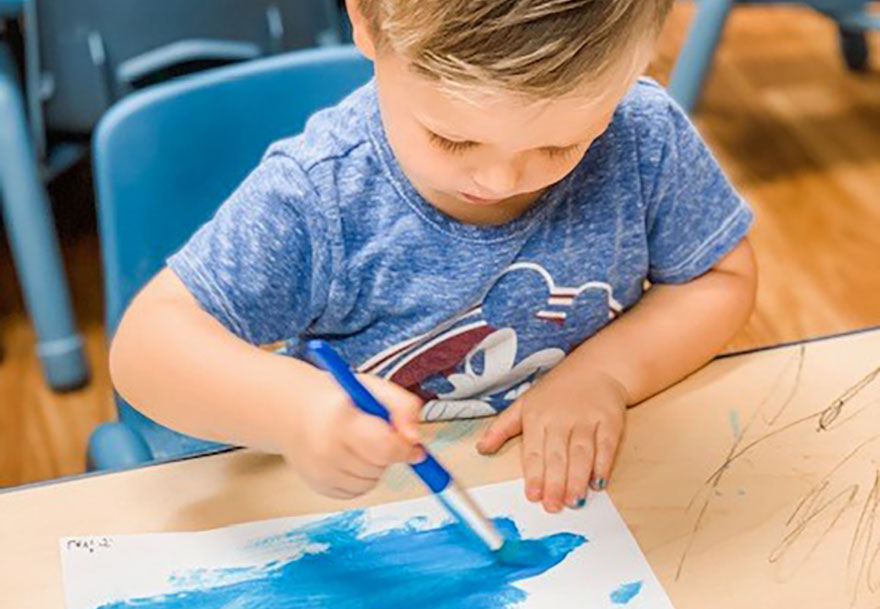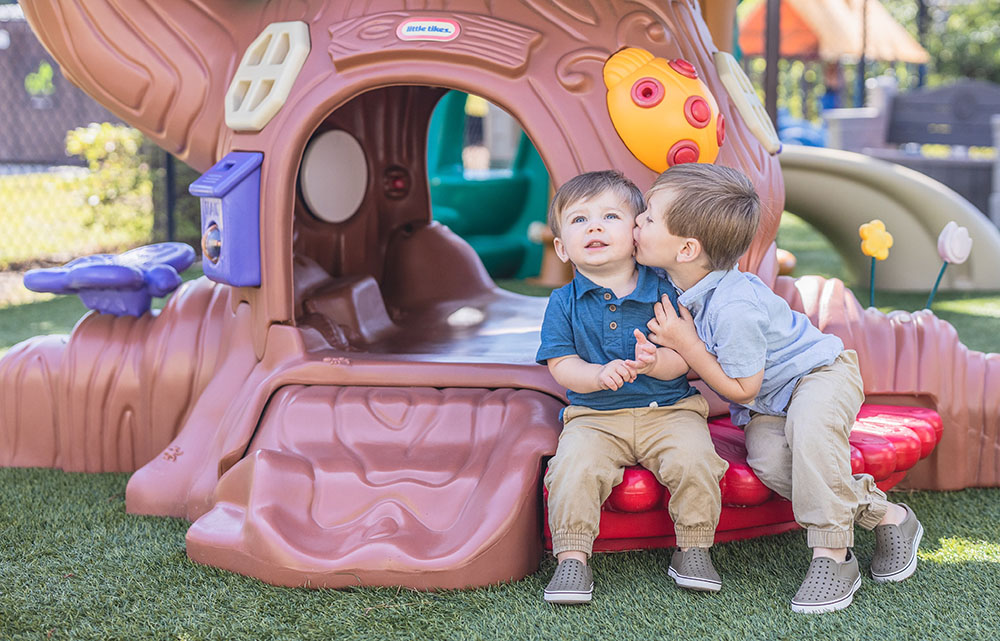 Endless Opportunities For Outdoor Play and Exercise
Run with friends, climb to your heart's content, and play in our mini-waterpark or basketball court! Playgrounds are separated based on age, with a splash deck area available on each and a covered patio offered in case of poor weather.
5000 Sq. Ft. To Move, Play, & Explore!
We're Adding More Room & Upgrades To Accommodate More Families At Our Forestbrook Campus
Kid-Friendly Meals and Snacks With High Quality Ingredients
We serve a healthy, nutritious breakfast, lunch, and snack to your young learners every day. Made from the highest quality ingredients, all meals are included in the cost of tuition and infant formula is provided for children under one year old.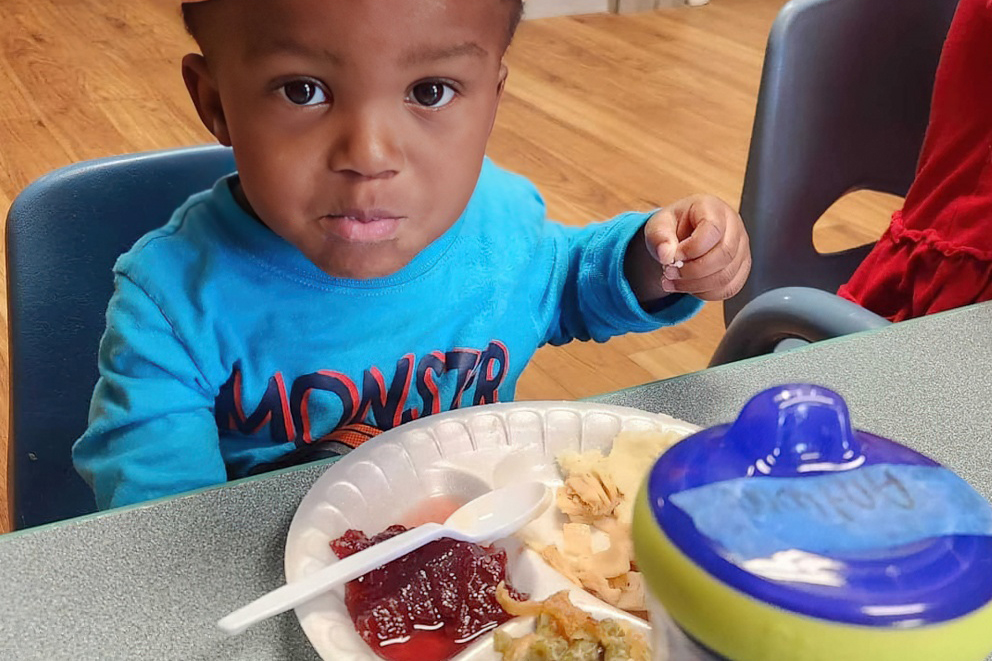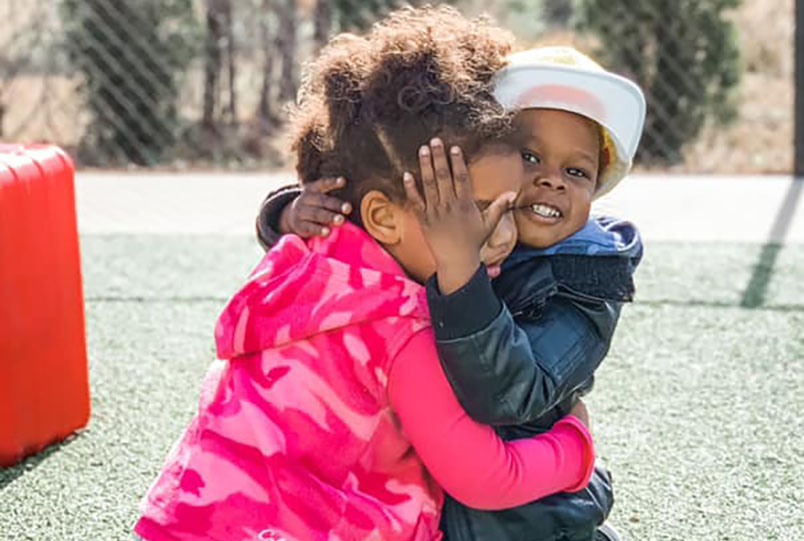 Parents Love Our Communication App for Constant Updates
Teachers will keep you informed by sharing helpful photos and updates throughout the day, via the Procare® Connect app.
Enriching Activities Encourage Your Kids To Develop New Skills
Introduce your children to new experiences and hobbies without the hassle of driving to and from extracurricular lessons! Our complimentary creative programs include Yoga, Spanish, baby signing, and art to heighten your kids' senses.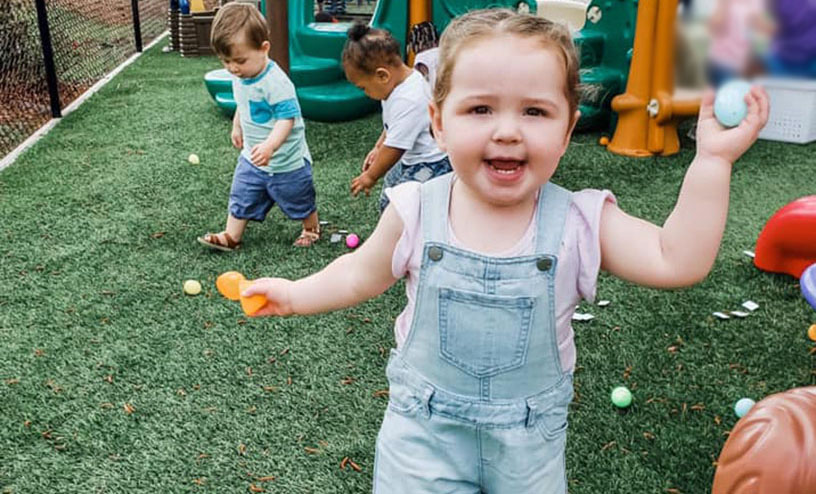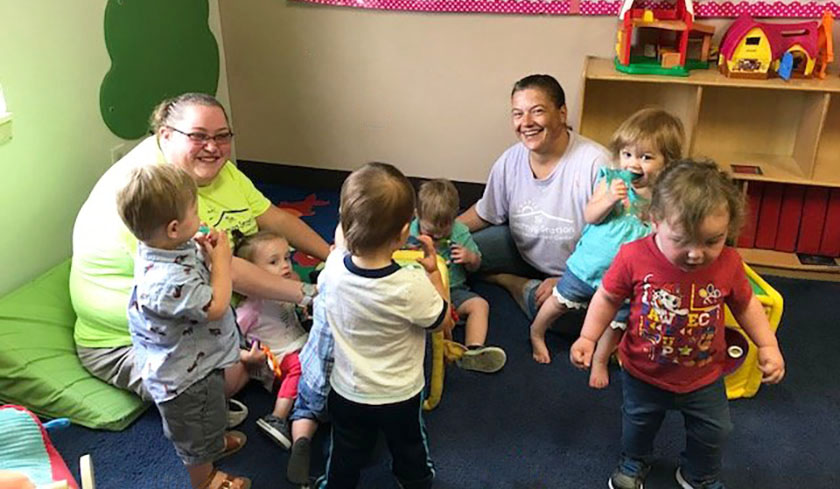 Access to South Carolina's First Steps to School Readiness
We have partnered with the state to offer a comprehensive program designed to help students succeed at school and life. Free activities are offered to improve kids' health, strengthen families, and help transition little ones from daycare to a formal learning environment.
Yes, We Offer Tuition Support Options
What Our Parents Have To Say
My two boys have been going to the learning station for a little over three months, and I must say it has had such a positive impact on their learning. I was worried about my oldest son not being able to say many words and within these three months his teacher Ms. Tasha has taught him so many new words.
Exceptional staff makes entrusting the care of my children at The Learning Station CDC easy. The teachers are patient, kind, creative and nurturing. I especially love the use of an app to receive updates throughout the day.
The Learning Station is a great day care! The teachers and staff are the real asset of this place. They are friendly, caring and they love the kids loads. My son learned so many things there, I was impressed. They have cameras to watch what your kid is doing live, which I could not see at other places.
We moved to the area a year and a half ago and moving with an 8 month old is scary because she needed a new daycare. All it took was stepping one foot in the learning station to know we were exactly where we needed to be! Every step of the way has been great!
Our family LOVES the learning station! Our 11 month old is the infant room. The staff at this development center is so talented and shows our daughter love daily. Every day when I drop her off, there is no doubt in my mind that she will be learning, growing, and is in the best care!
The Learning Station is a wonderful Christian based daycare! Their staff are very professional and love each and everyone of the children that attend. All of the staff take the time to learn about the family. They are always smiling and making sure the needs of the child are being met.
Wonderful daycare. My son use to stay home then in October we decided to start him here. He was two. He is a totally different kid .Independent and talks .They have done amazing job job. All the teachers are wonderful.
I love everything about TLS! I've been to many different daycares, and this one is, by far, the best, and kindest one around. I recommend this to any parents I come across.
My son has been attending The Learning Station for almost 2 years now and we LOVE it! The teachers truly care about the children and it has been an invaluable experience for us as a family. We are so thankful and blessed!
I just want to personally thank the Learning Station for always being attentive to our needs! Thank You for always welcoming and loving on my two boys! They enjoy going to daycare here! Everyday I pick them up and they immediately get in the car and tell me what a wonderful day they had and how they are excited for the next day! The teacher to student ratio is amazing! Every child gets the personal attention that they need!
My daughter attend daycare here and I love this place. SHe went here when she was about 6 months and was there for about 6months. Then when i went back to work she returned to the 3 year old program which she currently attends. They really do an amazing job with all the children. They go above an beyond to help and I am thankful to have such great individuals caring for my child. I can't wait to have my son attend.
The Learning Station is a wonderful environment that only wants to see children thrive. When you walk in you are greeted by a welcoming staff that wants the best for your children and you!